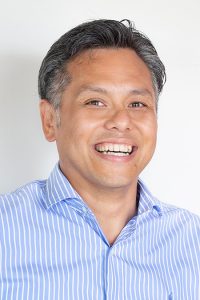 Hirokazu Nakajima
 President  CEO
born in 1975 in Takasaki City, Gunma Prefecture (pure Japanese)
living with wife second son and eldest daughter, lives in Kamakura City.
Brand Creation × business development × Global
Using English, Mandarin, Cantonese language skills and intercultural understanding, based on a wide range of networks obtained from outside activities while taking advantage of the experience of having a major food manufacturer overseas, and using business operations, branding, and product planning experience, Participate in projects across Asia.
Biography
| | |
| --- | --- |
| March, 1998 | Graduated from Tokyo University of Foreign Studies majored,Chinese |
| 2000-2004 | Representative, Sales Manager, Guangzhou Branch, Ajinomoto (China) |
| 2005-2015 | Marketers of overseas and domestic business divisions at Ajinomoto Co., Ltd., category Manager * "Vono", "Cook Do" etc. |
| 2016-2018 | Manager, Ajinomoto ASEAN Regional Management, new business and new product development in developing countries * Cambodia, Philippines, India, Myanmar, Thailand, etc. |
| July, 2018 | freebee Co., Inc. President |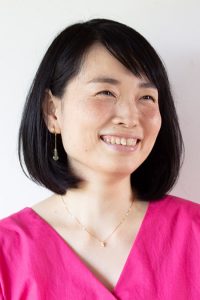 Nakajima Sachie
SHANTI HOUSE Representative
born in 1975 in Nagasaki, Nagasaki Prefecture
living with wife second son and eldest daughter, lives in Kamakura City.
Grew up with the feeling "Why do people live"or"what is happiness". From the days of the ten years with the eldest son who had a heavy disability, I will preside over the Shanti House to share widely the feeling that everyone is worth enough as it is. Through private sessions and talk events, helping everyone to shine and live, as it is.
Biography
| | |
| --- | --- |
| In 1999 | graduated from Tokyo University of foreign studies, majored in Cambodian. |
| Year 2000 | Birth of the eldest son Yudai, with severe disorder of Hydranencephaly. |
| In 2006 | After returning from a China, she gave birth to her second son |
| Year 2011 | After seeing off the Yudai, she was pregnant and moved to Kamakura City. |
| In 2014 | Start of the Shanti House activities |
| 2018 | After returning from Bangkok, established  freebee Co., Inc. with her husband. |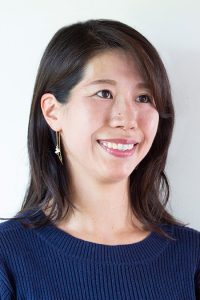 Sachiko Sekine
free Pesticide-Microfarming
In 1979, born in Tatebayashi, Gunma Prefecture with her, living in Shonan
She gave birth to the first child in 2006, the second child in 2011, and the third child in 2013, during a parenting she struggle realizes the importance of food safety through it.
Biography
| | |
| --- | --- |
| March, 1999 | Graduated from Tokyo University of Agriculture. |
| 1999-2005 | In charge of quality control in Suntory Corporation |
| 2018 | entered freebee Co., Ltd. After a child rearing period |