Consulting Services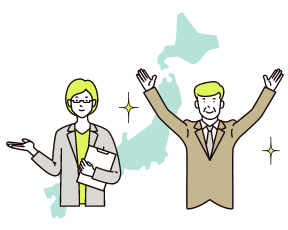 Marketing management and
new product planning support
We provide hands-on support for practical operations throughout marketing activities in the form of fixed advisors and participation in short-term projects.Below is an example of the scope of support. 1.Advice on commercialization process from new product planning (concept planning, consumer survey, development project management) 2.Advice for marketing planning, strategy formulation, and specific 4P action design 3.Advice on creative strategy planning, sales planning, and optimization of advertising promotion marketing expenses

Establishment of overseas subsidiaries and
support for solving management issues in existing overseas businesses
We assist in the establishment of local subsidiaries (including joint ventures), selection and evaluation of packaged software such as accounting, purchasing, accounts receivable, inventory management, and practical operations. In addition to supporting the establishment of internal rules such as board of directors regulations and employment rules, we provide support for financial management, labor management, factory operations, cost management, etc. in accordance with the actual situation of each country.

OFFJT training for training overseas business management staff in charge of marketers and product development
1.Marketing Department in charge of Marketer and Product Development We will give specific lectures on frameworks essential for practical operations, such as business planning and marketing planning, idea creation methods, how to proceed with new product development projects, brand management, consumer research planning, creative planning, etc., using examples. 2.Overseas business management staff Overseas business management staff are required to respond in a particularly timely way, and a wide range of knowledge is required. We will explain the practical knowledge necessary for solving management issues of overseas business such as culture, finance, accounting, foreign exchange, law, trade practice, personnel management, etc. in each country mainly in case studies. "點 Heart https://note.com/kjut_tokyo/

Support for brand management and
social shared value creation
Brands such as company names and product names are symbols of the raison d'e value of the company itself and the value it provides to society.We will use our own templates to help you set medium- to long-term goals for your brand, formulate business visions, formulate business strategies, and more. ESG management and SDGs initiatives can also be supported through collaboration with experts.

Support for strengthening R&D systems and
value chains
Our project managers with extensive on-site experience in Japan and overseas, such as accelerating and streamlining the development of new products in existing businesses, constructing global development systems and development processes, and promoting cost reduction themes, will work hands-on to further strengthen your value chain.
Overview of marketing activities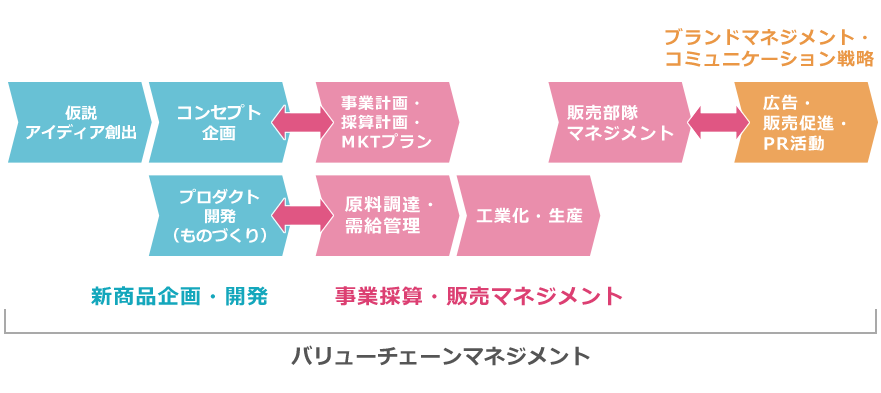 Through our unique business development and operation management methods, we will return to the essential significance of our business and work together to create new value.First of all, we will grasp the current situation of the customer company, customize it according to the issues, participate in the project, conduct business training and workshops, etc. [Workshop (Japanese, English, Chinese correspondence)] Originally, a product is a value that can be felt from one side of the user, and the brand also exists in the mind of each user.Therefore, the company understands the feelings of the user, makes the product which becomes the world, and conducts business activities while coexisting with the environment. The brand value that comes from it is the shared value of society.