New business development
Foundation Shanti House
– SHANTI –
"Peace" in Sanskrit
We support everyone to live with their true charm
If the mother laughs, the earth will laugh ・ Learning from children The future created by children
Living in an irreplaceable present with a rich heart even if you have an illness or disability

Main activities
Workshops, talk events, retreats, radio program distribution
Shanti House is working from Kamakura to the world with a vision that the earth will become one family.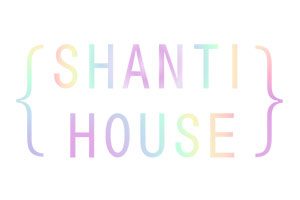 Shanti House ~ENERGY FLOW~
Radio program "ENERGY FLOW" is being distributed on stand.fm
Almost every Wednesday from 12:15 ~ Sachie and Yusuke will deliver the live energy without a script with the flowing energy.
We are talking about healing the mind and giving you a chance to notice the happiness that is here.
We also invite nice guests from time to time.
New business development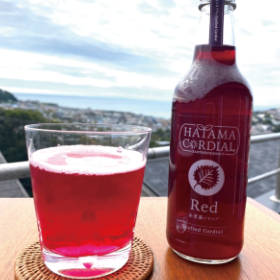 Hayama Cordial
A pesticide-free red perilla syrup cordial is born!
It is a product that has been reached through repeated trials and errors, valuing eco-friendliness, sustainability, and of course, deliciousness and unprecedented excitement.
New business development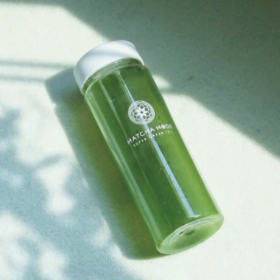 MATCHA MODE
A new lifestyle green tea that you can drink and "get it"
It is best to dissolve high-quality fine powdered ingredients in water or hot water and drink.
MATCHA MODE.
A refreshing drink, not only nutrition and dietary fiber, but also the original tea
You can enjoy the whole fragrant taste.
Human resources development for entrepreneurs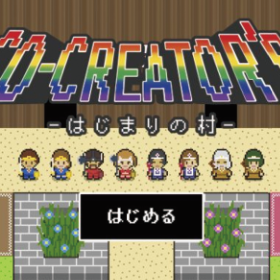 CO-CREATOR'S Village
Our life is like a journey.
Finding friends, borrowing wisdom, and traveling to new destinations
If there is such a place where you can get all the tools, you can take the courage and take a step forward.
Let's go on an adventure of life from the village of the beginning!
"CO-CREATOR'S Village" is an online membership community.
~ Life is like a journey by your own script, and by yourself.
Enjoy serendipity and live your own way ~
1. What is normal?
(Showa → Heisei → Reiwa)
Everyone is different and that's fine. It is no longer a society compared to Showa's patience.
Organizer < Self, Let's affirm "selfishness".
2.100 years of life.
How old are you and what are you working for?
I need work to eat. But do you live only for food (money)? The psychology of men who start volunteering in their 60s. Lifework can always be found when the ban on side jobs is lifted.
3.What kind of work (= way of life) do you want to do?
The work that spends the longest time in your life. How do you live and earn with a team that includes partners and family to enrich your life?
Advice for living with your own style
1. (How to live)
Be honest about what you like and what you want to do. Decide not to do what you don't want to do, .
2. (Working style)
Focus on what you can do "only" (individuality / skills) . Do not compare with other people and do not pursue what you cannot do.
3. (How to connect)
Acknowledge Find friends and take care of them as much as you do. "One good trun deserves another"
---
What kind of story would start if all the villagers in the village were willing?
Life is for everyone like a journey.
Through serendipity (a wonderful coincidence) , a new first step by combining individuality x specialty field x original idea is the "beginning" village.

Occurrence and development
(Happen, be born)
Events by chance
(Accidental event)
In a happy way
(In a happy way)
In a beneficial way
(In a meaningful way)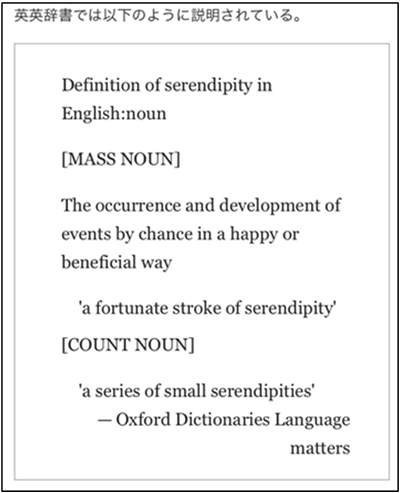 ---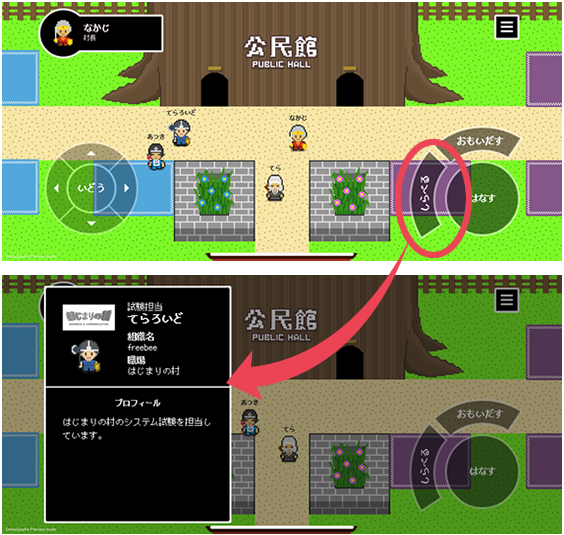 ● In the semi-real / semi-virtual world in the "iPhone / Android app", perform activities using avatars that imitate yourself. You are free to use it for regular work, use it for side jobs, multiple jobs, internal jobs, change jobs, start an NPO, or do anything.
● "Co-creators" are people who gather in the village for the purpose of working lively and in their own way.
A world where you can enjoy joy of creation beyond individuals and organizations.
Villagers in the city are not logged in when they are not moving. If you approach and press the "Search" button, you can freely browse the profile of the other party.
---
To participate in "CO-CREATOR'S Village"
● Pay an annual membership fee of 10,000 yen. (However, the beta version is provided free of charge)
● Apply for the character you want to choose and register as a user.
Gender: Male, Female, Neutral
Hair color / clothes color: There are multiple patterns
Occupation: 4 patterns of hero, warrior, wizard, and monk (under development of "freeman")
● If you want to do business activities, community activities, volunteer activities, etc. in the village, please set up a shop individually (registration fee will be consulted each time you apply).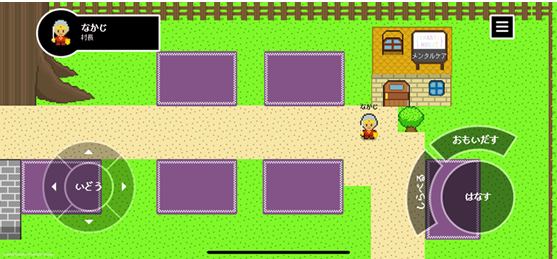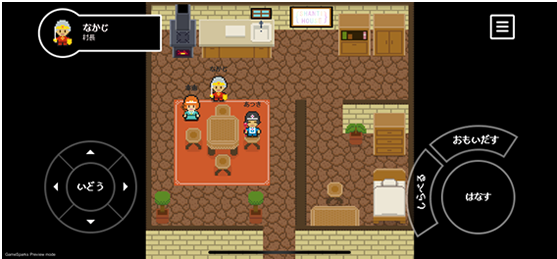 ---
What you can do at "Beginning Village, CO-CREATOR'S"
● Around the world (first of all, Japan, Vietnam, Guangzhou, Thailand), centering on the network of villagers' committee members, human resources who live and work freely can be connected with peace of mind .
● Using Murauchi SNS (chat) , you can talk freely, and you can talk about work and career problems, business consultation, etc. Twice
* Video conference by Google meet is also available
● You can watch the free seminar published in the video studio at any time.
CO-CREATOR'S Village will start! Please watch the video below.